Long lasting rope pumps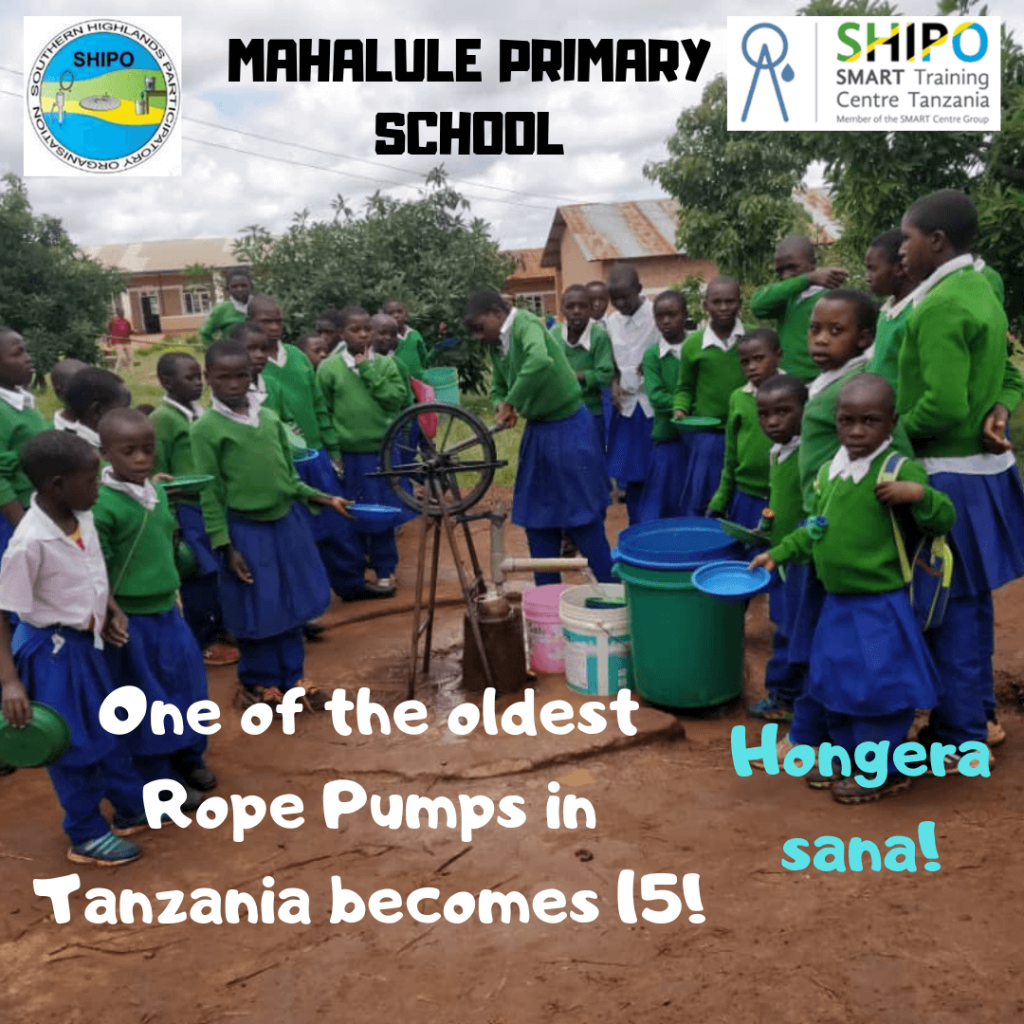 Back in 2004, during one of the first SHIPO SMART Centre trainings, this rope pump was built at Mahalule primary school in Nyombo village. After 15 years the well is still working with the same rope pump, only the piston rope has been changed. Pupils use the water from the borehole for drinking, washing and watering the garden: the avocado trees around it are watered with this well.
Long life to the rope pump!
---
At Saba Saba primary school, in Njombe, they know how to take care and maintain their precious rope pump. In fact, it is in the Top3 of the oldest rope pumps in Tanzania. However, it is also clear that some pupils are more skilled than others on pumping water 🙂
Successful stories