Our Approach
The SHIPO SMART Centre is one of the three main units of the organization SHIPO. The SMART Centre wants to scale up the dissemination of conventional and new low cost technologies (SMARTechs) through awareness creation, building technology value chains and financial support.
Awareness will be increased on:
Existence of SMARTechs for communities, families, NGOs, Government, and others by demonstration of real examples, publications, etc
The fact that SMARTechs can both reduce the cost and increase functionality of communal water supply and increase options for Self-supply, (private wells)
The fact that Self-supply results in extra family income and more food security
Value chains of technologies will be build up through:

Training the local private sector in production, maintenance, business skills etc.
Focusing on the private sector to create a profit based sustainability.
Guaranteeing quality by means of product guidelines and certification of producers.
Financial assistance will be sought in cooperation with producers or users of SMARTechs.

Core achievements of SHIPO SMART Centre
More than 4000 Hand dug or hand drilled wells
More than 30 trained local entrepreneurs have now included SMARTechs in their business
Currently 10,000 pumps have been installed and are used for communal and private water supply
Our Clients
Training teachers from VETA in drilling, rope pump production and drilling equipment production
Training in drilling, rope pump production, sanitation, drilling equipment production for Word Vision, Mzuzu Smart Centre Malawi, Mozambique, Kigoma
Other NGO's in Tanzania like trainees from iWASH Morogoro funded by Winrock
Trainees from Desk and Chair Kigoma, IDYDC Iringa, SEMA Singida, TDFT Tabora
Our team
The SHIPO SMART Centre is coordinated by Eelco van der Pal and Eugenia Kimaro. Eelco comes from the Netherlands and has a background in Water Management. He is a participant of the Young Expert Program Water, just as Eugenia. Eugenia comes from Moshi, Kilimanjaro and has a background in Environmental Engineering.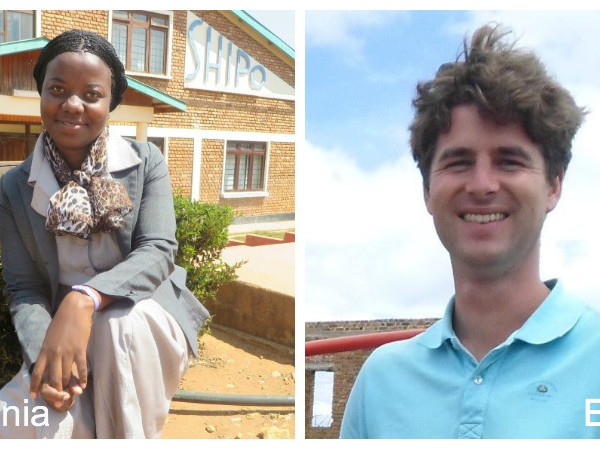 About us